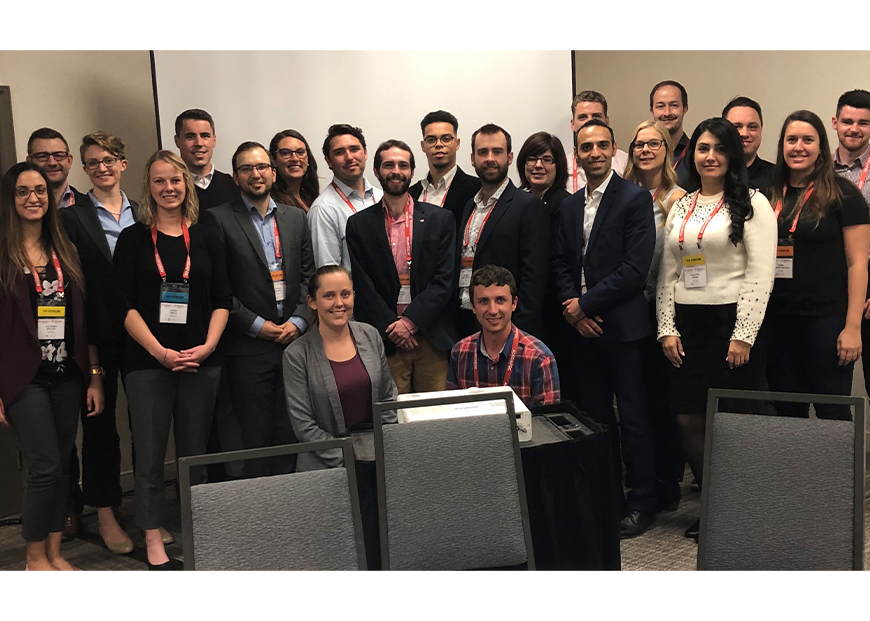 First ACEC Young Professionals (YP) Forum a Hit with Participants!
The YP Forum, hosted prior to the ACEC national leadership conference, provided an engaging and dynamic two days of programming and networking for young professionals from our industry.
To support the development of rising stars in our industry, ACEC-Canada launched a new professional development activity this fall – our first ever Young Professionals Forum took place on October 26 & 27. The forum permitted participants to hone their skills through professional development and networking opportunities targeted specifically to young professionals in the consulting engineering sector. The program, developed by ACEC-Canada staff and members of the ACEC Young Professionals Network (YPN), challenged them to think critically and apply their creativity and communication skills to a variety of activities.
Over 30 participants came together to connect with their peers to assess core values, working styles, and identify short and long-term goals and career path options. Other sessions provided insight into career management and assessing professional development opportunities. Participants created career action plans and took part in activities that enhanced their communication and presentation skills, preparing them for future performance reviews and career progression opportunities. The forum's program culminated with group presentations to the ACEC Board of Directors on Sunday afternoon. The presentations focused on the association's four strategic priorities, permitting the YPs to share their insights on ways the association could implement the plan.
While much of the focus was on increasing knowledge and developing skills, time was also devoted over the course of the forum to building and strengthening professional networks; attendees took part in networking activities, meeting peers who work in various sectors of our industry, where from different parts of the country and other consulting engineering firms.
The success of the first ACEC Young Professionals Forum would not have been possible without the dedication of a sub-committee of the ACEC YPN; our sincere thanks to all those who participated. We also wish to recognize past member of the ACEC YPN David Marchand P.Eng., who served as MC for the event.
If you're a young professional looking for new professional development opportunities, or have a rising star in your firm who could benefit from attending this type of event, stay tuned to Source for details about the next ACEC Young Professionals Forum, which will take place October 24th and 25th, 2020.

---