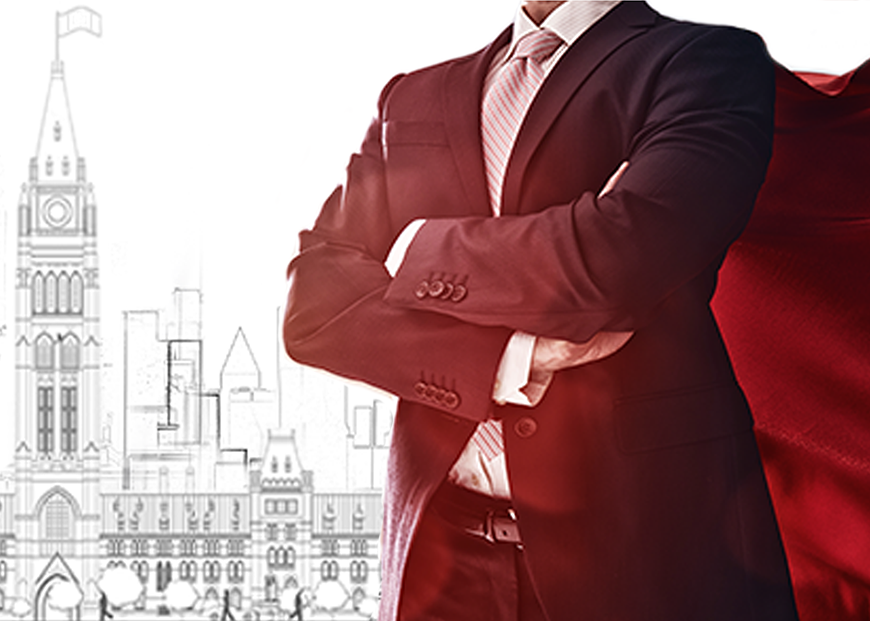 ACEC to push Infrastructure, Natural Resources to new Parliament
On the heels of the last federal election, the consulting engineering industry enters 2020 with both opportunity and uncertainty. Significant, albeit delayed, federal commitments to public infrastructure investment are expected to continue. The federal government remains committed to the Trans Mountain Pipeline. However, uncertainty remains around the future of other major resource projects. And of course, there is the inherent uncertainty that accompanies a minority government.
The Association of Consulting Engineering Companies - Canada (ACEC) is committed to working with the federal government and the opposition parties to create a business and regulatory climate that recognizes and reward the consulting engineering sector for its contributions to the social, economic and environmental quality of life in Canada. ACEC is already reaching out to Members of Parliament to introduce them to ACEC, educate them on the important role of consulting engineering companies in their communities and across Canada and to offer the knowledge and expertise within our sector to help shape sound and informed public policy.
Here are the messages ACEC is taking to Parliament Hill:
Prioritize investments that promote an efficient and sustainable economy
Infrastructure is an essential investment in every aspect of our quality of life. Collectively, our infrastructure is what connects and enhances communities, enables commerce and trade, and protects our environment. However, priority should be given to core infrastructure that grows the economy, creates jobs and expands the tax base. Growing the economy will be essential to making further investments in community, social and environmental infrastructure viable and sustainable.
Invest strategically in infrastructure programs supported by asset management plans, not just individual projects
Infrastructure projects do not exist in isolation of one another. Collectively, infrastructure is only as effective as the weakest link. To receive the best return on investment, a coordinated and strategic approach should be taken toward infrastructure planning and investment.
In cases where municipalities have robust and well-considered asset management plans, ACEC recommends funding based upon their plan rather than on a project-by-project basis. This approach would allow multiple strategically-related projects to be efficiently approved under a single application and be an incentive for municipalities to develop and adopt such plans to guide strategic investment decisions.
Strengthen the economy and trade with a National Infrastructure Corridor
A National Corridor is a pre-established, pre-approved right-of-way dedicated to accommodating multiple infrastructure assets (e.g. road, rail, pipeline, electrical transmission and communication). There is sound public policy behind the concept and ACEC urges the government to enact many of the recommendations from the 2017 report titled National Corridor: Enhancing and Facilitating Commerce and Internal Trade written by the all-party Senate Committee on Banking, Trade and Commerce.
Compared to the current fragmented approach to infrastructure, accommodating multiple infrastructure assets within a National Corridor would require smaller geographical footprints and result in less impact on the environment – and make it more economically viable to connect northern and remote communities and First Nations to vital economic and quality of life enhancing infrastructure.
Address the regulatory burden that can significantly delay or increase the costs of projects
Each year, all levels of government introduce new laws and regulation impacting everything from labour to licensing, from building permits to accessibility requirements. The federal government needs a robust cost-benefit analysis for all regulations that it enacts, to ensure that benefits exceed costs.
ACEC is watching Bill C-69 very carefully. While its objectives are sound, the current uncertainty around the regulatory burden may inadvertently discourage or delay projects that improve the efficiency and sustainability of our economy. ACEC recommends that the government convene stakeholder workshops on the impact factors listed in the Act prior to implementation to ensure clarity and mutual understanding of the requirements.
Consulting engineers are part of the solution to climate change
The consulting engineering industry brings scientific knowledge and engineering practicality to tackle mitigation and adaptation and thus has a key role in climate change as it historically had with sustainability. Our industry brings scientific knowledge and engineering practicality to tackle mitigation and adaptation.
For example, new designs increasingly rely on climate prediction rather than history. As a result, new projects will require more innovation, greater factors of safety and increased attention to life-cycle considerations. Consequently, projects will require more upfront investment to deal with increasing extreme weather events.
Visit www.investinfrastructure.ca learn more.

---