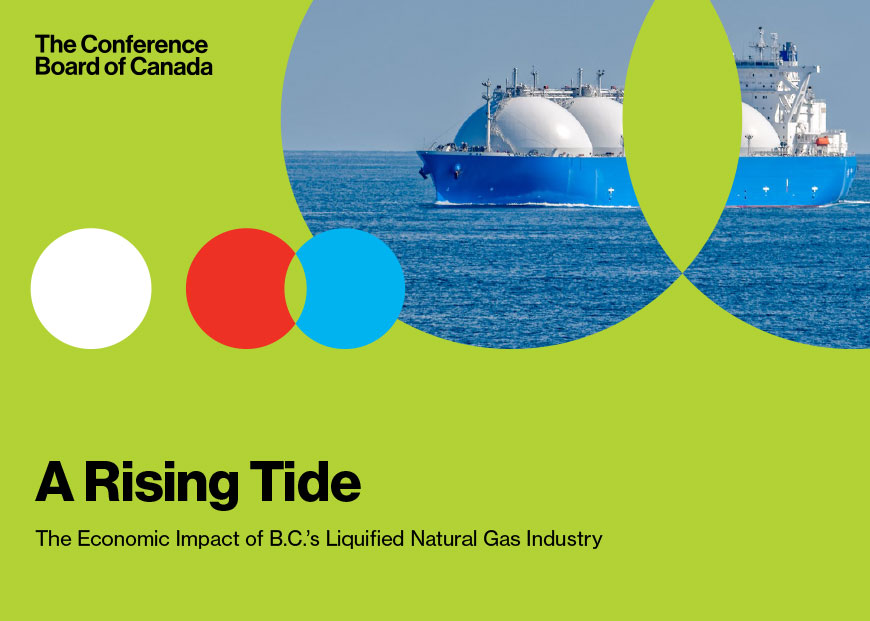 LNG Industry Forecast to Invest $11 Billion Annually
Conference Board Examines Impact of LNG on Canadian Economy.
Conference Board of Canada (CBoC) released a report, A Rising Tide: The Economic Impact of B.C.'s liquefied natural gas industry on the potential economic impact of Liquid Natural Gas (LNG) development in Canada. The study notes that professional, scientific and technical services are the 4th largest supplier to the industry. Key highlights from the report include:
. Between 2020 and 2064, total annual investment would average over $11 billion, totalling in excess of $500 billion over the entire period.
. More than $90 billion in revenue could be generated for provinces and territories in Canada.
. For Canada as a whole, LNG would mean 96,550 more jobs a year and over $6 billion in wages.
. Alberta's GDP could see a $1.6-billion bump
. Alberta would see a gain of nearly 10,000 jobs.
. Ontario's GDP could increase by $1 billion.
. Approximately 11,000 jobs would be generated in Ontario.
. The federal government could expect to see $64 billion in additional revenue.
---