Stantec Consulting Ltd.
Fort McMurray, Alberta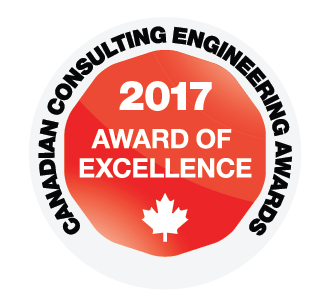 As the flames from the wildfire began to die down, the Fort McMurray wastewater treatment plant was inundated with water from the sewer system. The plant's biological process was devastated and required a transplant of biologically active seed material. Sewage lift stations sustained an array of damage and debris impacted the wastewater treatment plant and the collection system. Stantec assessed this critical infrastructure and restored it quickly for the repopulation of this community. Working under a state of emergency, the Stantec team also ensured lift stations remained in operation to prevent sewer backups from damaging homes that were not impacted by the fires.
Press release
Canadian Consulting Engineer article