Kerr Wood Leidal Associates Ltd.
Richmond, British Columbia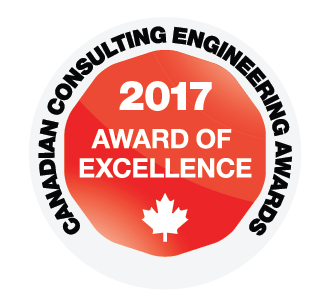 The City of Richmond retained Kerr Wood Leidal Associates Ltd. to design and administer construction for the Central at Garden City District Energy System mini-plant. The project includes a central heating and cooling plant powered by low-carbon air-source heat pumps that provide heating and cooling to over 26,000 m2 of new retail space. This project decreases greenhouse gas emissions by reducing natural gas use by up to 70% compared to conventional alternatives. Over the project's estimated 25-year lifecycle, the equivalent of green house gas emissions from 4,000 passenger vehicles will have been eliminated.
Press release
Canadian Consulting Engineer article