PBX Engineering Ltd.
Vancouver, British Columbia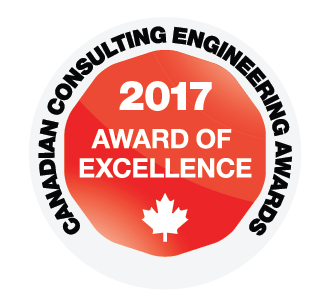 Each year, thousands of collisions with wildlife are reported on BC highways. To protect wildlife and improve vehicular safety, the Ministry of Transportation and Infrastructure retained PBX Engineering to plan, design, and commission a Wildlife Detection System to be implemented on two priority corridors on Highway 3. Drawing on their extensive experience in transportation technology and security systems, the PBX Engineering team developed sophisticated detection technologies integrated with dynamic message signs. This highly-accurate and effective system applies locally developed technology and engineering expertise to provide the area's wildlife with greater protection and motorists within the corridors a safer commute.
Press release
Canadian Consulting Engineer article