Klohn Crippen Berger Ltd.
Mayerthorpe, Alberta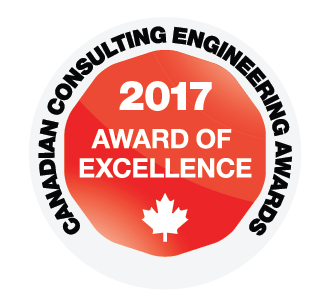 Klohn Crippen Berger was retained by CN to complete a site investigation, design, and supervise construction of the 335 m long Mayerthorpe timber rail bridge destroyed by fire. CN's goal was to restore service to Whitecourt and beyond within 3 weeks, a very compressed timeline for both design and construction. Consequently, it was key to consider the performance of the foundation in response to construction and modify the design as construction progressed. Klohn Cripper Berger worked with CN Engineering and other contractors to achieve the aggressive timeline and manage the substantial risks associated with the execution of this type of project. Together, the team restored rail service in 20 days.
Press release
Canadian Consulting Engineer article