Ausenco Engineering Canada Inc.
Coquitlam and Surrey, British Columbia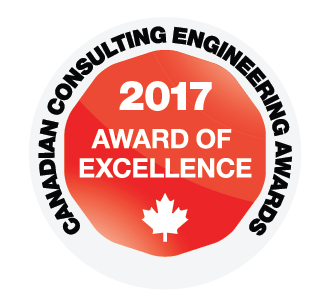 Metro Vancouver's existing Port Mann water main crossing, which was constructed in a trench under BC's Fraser River, required replacement to address seismic and scour issues and to meet future potable water demand. Ausenco's team introduced many industry firsts designing the new shafts and tunnel, situated in liquefiable soils. These included addressing the highest water pressure encountered in Canadian soft ground tunneling, unreinforced ground support walls for the shafts, and a concrete shaft designed to yield and significantly deform during an earthquake yet maintain functionality. This project more than doubles the capacity of the old water main and provides enhanced earthquake and river erosion resiliency to help ensure the continued delivery of drinking water to Metro Vancouver residents.