PINTER & Associates Ltd.
La Ronge, Saskatchewan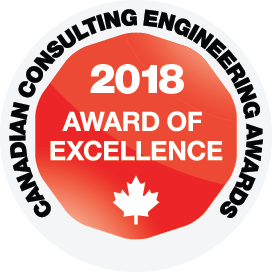 PINTER & Associates was engaged to remediate approximately 3000 m3 of gasoline impacted soil and groundwater to facilitate the sale of an active gas station. After conducting a site assessment, an enhanced anaerobic bioremediation program was developed and implemented. The innovative solution proposed by PINTER was highly cost effective, achieving remediation with substantial cost savings of more than 90% compared to a conventional excavate and replace approach. The program also reduced the carbon footprint of the total onsite remediation and mobilization. With the site free of environmental liability, it can be sold free of potential hazards to the environment and the public.
Press release
Canadian Consulting Engineer article