Dillon Consulting Limited
Ottawa, Ontario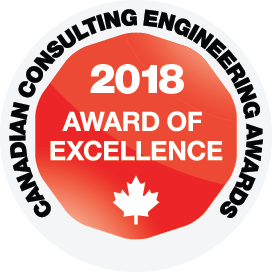 The transport of dangerous goods, such as crude oil, carries inherent risks and Transport Canada needed a method to assess the risk of ship-source oil spills in Canadian waters. Dillon led the development of an Area Risk Assessment (ARA) Methodology, a geographically focused in-depth process that was tested by completing ARAs in four regions of Canada with high vessel traffic. The methodology determines the probable locations of ship-source oil spills, their trajectories, and the areas that would likely be impacted. The risk assessment output generates a series of maps illustrating the likely locations and volumes of ship-source oil spills and the most vulnerable areas. The ARA methodology also allows the development of risk mitigation strategies to help minimize the impact in the unlikely event of a ship-source oil spill to our natural environment, drinking water, flora and fauna.
Press release
Canadian Consulting Engineer article
This project won a 2018 Award of Excellence in the Special Projects category at the Canadian Consulting Engineering Awards on October 23, in Ottawa.
Awards of Excellence are bestowed to ACEC member firms who have achieved the highest level of excellence in quality of engineering, innovation and societal benefit.