COWI
South Nyack to Tarrytown, New York, USA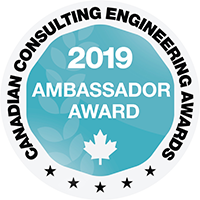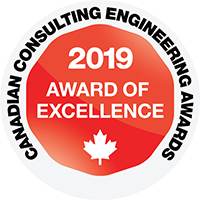 The Governor Mario M. Cuomo Bridge is a 5 km long Hudson River crossing north of Manhattan. It was one of the largest design-build transportation projects in the United States and the largest bridge construction project in New York State's history. COWI* completed the design and erection engineering of the twin east and westbound cable-stayed main spans and durability design of the associated approach structures. Aerodynamic behaviour and difficult foundation conditions were two significant complexities for the main span design. Novel wind engineering work was required to confirm acceptable aerodynamic behavior of the two-independent cable-stayed bridge decks, 30 m apart from each other. To overcome the challenging geotechnical conditions, a static and dynamic pile testing program was implemented to ensure that the foundation piles could achieve the required capacity. COWI completed the durability design using a probabilistic 100-year service life design approach, a first for a major North American bridge. This approach provides the project with significant environmental benefit, ensuring non-replaceable bridge components can reach their design life, thus limiting the environmental consequences of premature bridge replacement. For the jury, the elegant, efficient and functional design of this project places it first in its class and reflects the best of Canadian know-how in complex bridge design.
Press release
Canadian Consulting Engineer article
*This project was completed by Buckland & Taylor International, Inc., which is a COWI affiliated company and a professional corporation registered and licensed to perform engineering services in the State of New York.