Mont-Laurier, Quebec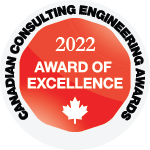 gbi was chosen to design a mobile medical device reprocessing unit, a first in Quebec for this type of equipment. This extraordinary project required ingenious solutions, as it included its installation at the Mont-Laurier Hospital, then its relocation and installation at the Saint-Jérôme Hospital. The mobility of this equipment is a real innovation that allows the modernization of two workplaces, while continuing this essential service for hospitals. As the first of its kind made in Quebec solution, this project stood out to the jury for making hospital services more flexible and agile. This notable project will also help lead the way towards more adaptive medical infrastructure.
View ACEC's press release for this project.
View more about this project in Canadian Consulting Engineer magazine.