Become an industry ambassador!
Members of Parliament need to better understand the important contribution consulting engineering firms like yours make in their ridings. The ACEC-Canada team speaks tirelessly to elected officials on how the work our sector positively impacts the economic, social, and environmental quality of life of Canadians. Yet, no one can share this message more eloquently than our members!
It is extremely impactful when MPs hear directly from their own constituents how the work of their consulting engineering firm helps create a thriving and sustainable community. You are the best teller of the important story of the contribution our industry makes to the quality of life of Canadians. That's why our cornerstone government relations activity, Parliament Hill Day, is so important - it creates ambassadors like you who help ACEC-Canada shape policy affecting the consulting engineering industry.
What past participants shared about their Parliament Hill Day experience
"The Member of Parliament I met with was grateful to learn about ACEC and the breadth of work conducted by consulting engineering firms across Canada. They pledged support for our goals around the National Infrastructure Assessment and the recommendations ACEC has made around infrastructure investments"
Dirka Prout, Wood
"The meeting with my Member of Parliament was a successful one. They understood the role of consulting engineers and how we positively impact society. They inquired into the Infraguide and further information regarding this initiative."
Ben Hunter, LEA Consulting Limited
"During our meeting, the Member of Parliament and I had a productive discussion on the need to improve the efficiency of approvals and funding processes to incentivize infrastructure investment and other issues related to the Industry (Resources) and Technology sectors in Ontario and across Canada."
Tom Montgomery, CIMA+
How it works
Once you've registered, we take care of everything on your behalf.
Our government relations team - First Lake Solutions - will schedule your meetings and provide all the information you'll need to meet with the MPs. You'll have an opportunity to take part in a briefing the week before when we'll share tips and tricks on how to ensure a successful meeting. We'll also provide you with all of the necessary material you'll need in advance.
Event details
The event will start the evening of October 18 with a networking reception at the Fairmont Château Laurier, located steps from Parliament Hill, where you'll network with colleagues from across Canada and Directors from the ACEC-Canada Board.
The next day, October 19, you'll take part in a keynote breakfast and fireside chat (keynote speaker to be confirmed). Over the course of the morning and early afternoon, you'll meet with various Members of Parliament in a small group with other Parliament Hill Day participants. Between meetings, you'll have access to a Networking lounge at the hotel where you can grab some lunch and network with other participants.
In the afternoon, you'll have the opportunity to either take part in Question Period at Parliament Hill or tour the Senate of Canada in its new location across the street from the Fairmont Château Laurier. Did you know that the home of the Senate of Canada is a 2020 Canadian Consulting Engineering Awards winner? Click here to learn more!

The day will conclude with the Canadian Consulting Engineering Awards when we will celebrate excellence in the consulting engineering industry. Learn more about this event below.
Location: Fairmont Château Laurier
Dates, times & activities:
Wednesday, October 18, 2023, Welcome Reception, 6:30 pm to 8 pm
Thursday, October 19, 2023
7 am to 8:30 am Keynote breakfast and fireside chat
9 am to 1:30 pm MP meetings, lunch in the networking lounge
2 pm to 4 pm Question Period or a tour of the Senate of Canada
6 pm to 12 midnight Canadian Consulting Engineering Awards (CCEA)
Registration
Hotel Accommodations
Book your stay at the iconic Fairmont Château Laurier by clicking here.
We've secured a special rate of $329 per night plus applicable taxes, valid until September 21, 2023. Book today to secure your stay at the event hotel.
Thank you to our generous Parliament Hill Day Lounge Sponsor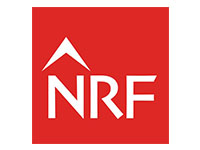 A full day of celebration - join us for the Canadian Consulting Engineering Awards Gala
Join us that evening for the Canadian Consulting Engineering Awards (CCEA) gala to celebrate the incredible work of ACEC-Canada member firms. The CCEA gala is an occasion to reconnect with colleagues, network with industry stakeholders, and meet Members of Parliament and Senators from across the country.
Click here to learn more.