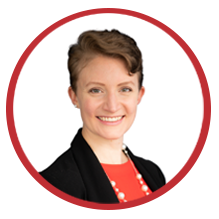 Siobhan Robinson
Panelist
Siobhan Robinson is a professional engineer with a focus on water supply and treatment at Kerr Wood Leidal Associates Ltd. based in Vancouver, BC.
In 2021 Siobhan was awarded the ACEC-BC Young Professionals Award and in 2022 she was a co winner of the Allen D. Williams Scholarship. Siobhan was also named a WXN 2015 Canada's Most Powerful Women: Top 100 Award Winner and in 2017 received the BC Water and Waste Association (BCWWA) Service Award: Outstanding Contribution to the BCWWA – Young Professional Award.
Siobhan has been a highly engaged member of ACEC for more than 10-years, serving in a variety of capacities including Chair for the Provincial Young Professionals Group and National Young Professionals Network and Director on both the ACEC-BC and ACEC-Canada Boards. Siobhan also volunteers with the BCWWA as co chair of the Drinking Water Technical Advisory Committee and with Science World's Scientists and Innovators in the Schools program. Through her volunteer work, Siobhan works to improve the business environment for consulting engineers across the country and facilitate the engagement and retention of young professionals in consulting.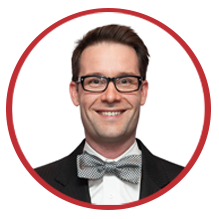 Graham Lovely
Panelist
Graham oversees electrical and communications aspects of a wide range of building services projects, notably airport terminal projects for MCW based in Vancouver and works with a strong team to deliver multi-faceted, technical designs to airport and infrastructure clients.Graham's technical role encompasses design of Electrical Distribution, Communications, Security, Fire Alarm and Lighting. Graham works to solve all manner of technical problems, driving continuous improvement, and developing staff members through hands-on training and mentorship. Further, he is active in standards development, brings a hands on approach to his client's technical needs and has a passion for sustainable design.

He participates widely in industry through volunteer work with ACEC, and the University of British Columbia. Graham was honored to be the recipient of both the ACEC-BC Young Professional award and the Allen D. Williams scholarship in 2018.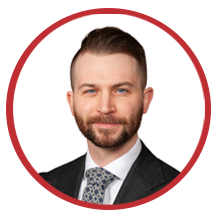 Nicholas Kaminski
Panelist
Nicholas C. Kaminski is a structural engineer and Assistant Department Head practicing in the areas of industrial, institutional, commercial, and municipal infrastructure with KGS Group, a multi-disciplinary engineering firm. In his role as structural engineer and Assistant Department Head, he leads structural and multi-disciplinary engineering projects including design, project management, resource allocation and overall project delivery to provide successful outcomes for our clients.
Mr. Kaminski's leadership experience includes current and past service on numerous boards of professional, regulatory and public sector organizations including as a Councillor with the Association of Professional Engineers and Geoscientists of Saskatchewan (APEGS), Senator with the University of Saskatchewan, Board Trustee with the Saskatoon Public Library and Chair of the Young Professionals Group with the Association of Consulting Engineering Companies – Saskatchewan (ACEC-SK).
Nicholas holds a Bachelor of Civil Engineering and a Master of Civil Engineering from the University of Saskatchewan and his Project Management Professional designation. He has completed the Executive Leadership Programme with Saïd Business School at the University of Oxford and is currently a Chartered Director (C.Dir.) Candidate with the Degroote School of Business at McMaster University and the Directors College.
Nicholas has been a recipient of various provincial and national awards including with ACEC-SK, ACEC, APEGS and most recently, a 2021 Emerging Leader Award with Construction Canada.

Julie DiCicco
Panelist
Julie is an environmental engineer (P.Eng.) with a Masters in Applied Sciences (Civil Engineering) focusing on water treatment technologies with experience in public and stakeholder engagement, asset management, water and wastewater treatment design, climate change vulnerability and risk assessments, and project management.
Julie's experience working with Indigenous communities has provided her with unique skills given the diversity of project work she has had the opportunity to lead. Her experience includes on-reserve housing, economic development, shoreline rehabilitation, construction management of multi-million dollar projects, and climate change vulnerability and adaptation. She has experience in facilitating workshops with multidisciplinary participants and creating tailored workshops to meet the needs of her clients. She is passionate about co-creating insightful and efficient solutions to complex problems.
Julie was awarded the 2021 Allen D. Williams Scholarship Award, which is an award presented by ACEC Canada and is bestowed to a Future Leader who has demonstrated leadership qualities in their involvement with or contributions to the advancement of the consulting engineering industry. Julie has excelled in her ability to manage and coordinate large scale projects under various technical disciplines for both municipal and Indigenous clients.


Aaron Ferguson
Moderator
Aaron Ferguson, P.Eng., P.E., is a Bridge Engineer with a specialization in Site Engineer Services, at COWI and has developed a conceptual and detailed understanding of new and existing bridge structures. With more than seven years of exclusive bridge engineering experience, Aaron can provide bridge engineering services to multiple projects concurrently in an efficient and timely manner. Aaron's focus is on medium to long span bridge inspections with hands-on experience with complex existing suspension bridges.
Aaron is the current Chair of the ACEC Future Leaders Network (FLN) from 2022-2023 and the former chair of the CENS Future Leaders (2018-2021). Aaron has been recognized by his firm's recently "Spiraling-Up" initiative as part of an internal restructuring to better suit the business' needs. As a result, Aaron is now the manager for 12-15 technical staff and responsible for their project staffing, personal and professional development, while serving a leadership role for the company.


Return to conference registration page