Throughout the past year ACEC has continued to make the industry's voice heard on issues of business, public policy and regulatory affairs and remains committed to creating a more favourable business and regulatory climate for the industry. By working closely with our 12 provincial and territorial Member Organizations (MOs) from across Canada, ACEC spoke out on a host of issues including the importance of accelerated infrastructure funding, the need for a national infrastructure corridor, and responsible resource development and procurement practices.
(Lawrence Lukey, P.Eng., Chair of
ACEC-Canada Board 2019-2020)
As we have done for many years ACEC continued to push forward Qualification-Based Selection (QBS) as the procurement method of choice for consulting services by actively promoting its use to private and public-sector clients. Our efforts also included help in financing a national QBS study by the University of Alberta to capture important data that will quantify the benefits of QBS. As a result of our ongoing efforts and that of other partners in lobbying for QBS, Public Services and Procurement Canada (PSPC) launched a pilot using true QBS.
This year also saw ACEC speak out on behalf of our members and clients within the resource sector regarding Bill-C69, the Impact Assessment Act. In fact, in April 2019, John Gamble, ACEC-Canada President and CEO, and Christy Cunningham, Executive Director of ACEC-NB, testified before the Senate Committee on Energy, the Environment and Natural Resources. While Ms. Cunningham and Mr. Gamble applauded the government's review of the regulatory system, they also expressed our industry's concern with the lack of clarity with Bill C-69 and made several recommendations, including the need to address major concerns in the Act itself rather than through regulations that would follow to ensure a robust, efficient, effective and transparent process.
We could not reflect on this past year without acknowledging the breadth of our efforts in advocating for our members and our industry in advance of the 2019 federal election. To ensure the voice of the consulting engineering industry was heard throughout the election we developed a comprehensive election strategy, Infrastructure the Right Way. Our strategy began in the spring well before the writ dropped as we shared our key messages and priorities with the platform committees of the major parties. At this time, we also sent questionnaires to party leaders seeking their support of investing in infrastructure and the natural resource sector. Our first priority focused on the need for accelerated infrastructure spending. From speaking with our members firms from across Canada what became clear were the issues faced when the disbursement of previously committed federal funding, like under the Investing in Canada and Building Canada programs, is delayed. Our message to the parties was clear: infrastructure funding must be accelerated and spending needs to be predictable and sustained. Funding and spending gaps only make it difficult for our industry, our clients, and our partners to effectively deliver the projects our communities and our economy need.
Our second priority encouraged the need for a national infrastructure corridor, a series of pre-established right of ways or geographical "footprint" that would connect all regions of Canada, a corridor that ACEC has long advocated for. The benefits of this footprint would be that it would already include all of the necessary environmental assessments and regulatory requirements needed to build key infrastructure such as rail, telecommunications, and pipelines. Major projects could then be launched with certainty, while addressing social and environmental concerns, allowing for progress and economic growth, and encouraging sustainable resource development.
Over the following months ACEC worked hard to put these priorities front and center in the minds of all candidates. With the creation of our bilingual election focused website www.investinfrastructure.ca our priorities and recommendations were showcased to the public alongside our analyses of major party platforms, including their proposals to address infrastructure if elected. The site also allowed visitors to send an e-letter to their riding's candidates calling on their support for infrastructure investment the right way. Additionally, ACEC met with senior bureaucrats and Members of Parliament, including the Minister of Infrastructure and Communities, to deliver these messages directly to sitting candidates. Following the election, and as part of our post-election strategy to ensure our messages continued to be heard by returning and newly elected Members of Parliament ACEC hosted a February breakfast panel for MPs supported by the Federation of Canadian Municipalities, the Canadian Construction Association, the Canadian Council of Private Public Partnerships and the First Nations Major Projects Coalition.
While our activities surrounding the election were significant this did not take away from our activities to support further collaboration among First Nations and our industry. In March an ACEC delegation including myself and ACEC-Canada President and CEO John Gamble, Vice-President Martine Proulx and ACEC-BC CEO Caroline Andrewes gathered in Prince George, BC with over 200 participants from Industry and First Nations. The event, organized by the First Nations Major Projects Coalition (FNMPC), delivered presentations and roundtables on how engagement and partnering with First Nations can result in more responsible and more successful major project development. The topics of discussion included First Nations equity ownership, project finance, environmental stewardship and major project assessment standards. Our sector was also represented by Morrison Hershfield and RAM Engineering. Other industry participants included a broad range of guests from oil and gas, project finance and banking, construction, engineering, and renewable energy sectors. During the event specific recommendations on how the Government of Canada should approach the development of a new national benefits sharing framework for major projects on Indigenous territory was released by the Chair of the First Nations Major Projects Coalition Chief Sharleen Gale. Chief Gale was joined at the announcement by Chief Corrina Leween of the Cheslatta Carrier Nation, President and CEO of ACEC-Canada John Gamble, and President and CEO of The Canadian Council for Public-Private Partnerships Mark Romoff.
As we wrapped up our fiscal year, I could not help but reflect upon the great work and the great things we achieved for our members and our industry. I am especially proud of our renewed strategic plan focused on advocating for members, increasing the profile of our industry, providing continued value to our members, and the inclusion of a new strategic priority, Increasing Diversity. As we commit ourselves to concrete action toward diversity and inclusion of gender, backgrounds, perspectives, and expertise within ACEC's leadership, and promoting the need for diversity and inclusion throughout the sector, I look forward to the long-lasting positive impacts this will surely bring to the consulting engineering industry.
Our accomplishments would not have been possible without the support of our dedicated Board of Directors from every corner of the country, and it was my honour to serve as their Chair. I am thankful to them as well as to the incredible volunteers and staff of our Member Organizations and member firms. I would also like to extend a special thank you to the staff of ACEC-Canada in Ottawa, led by President and CEO John Gamble, a team of engaged hard working professionals that work tirelessly each day in support of us, their members, and our industry. I would also like to extend my congratulations to our incoming Chair, Anthony Karakatsanis, whose passion and dedication towards our association, our members and our industry is commendable and I look forward to the continuation of his contributions as future Chair of the ACEC Board of Directors.
Respectively,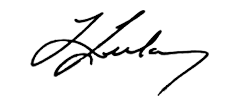 Lawrence Lukey, P.Eng.
Chair of the Board 2019-2020