Anthony Karakatsanis, P.Eng.
Chair of ACEC-Canada Board 2020-2021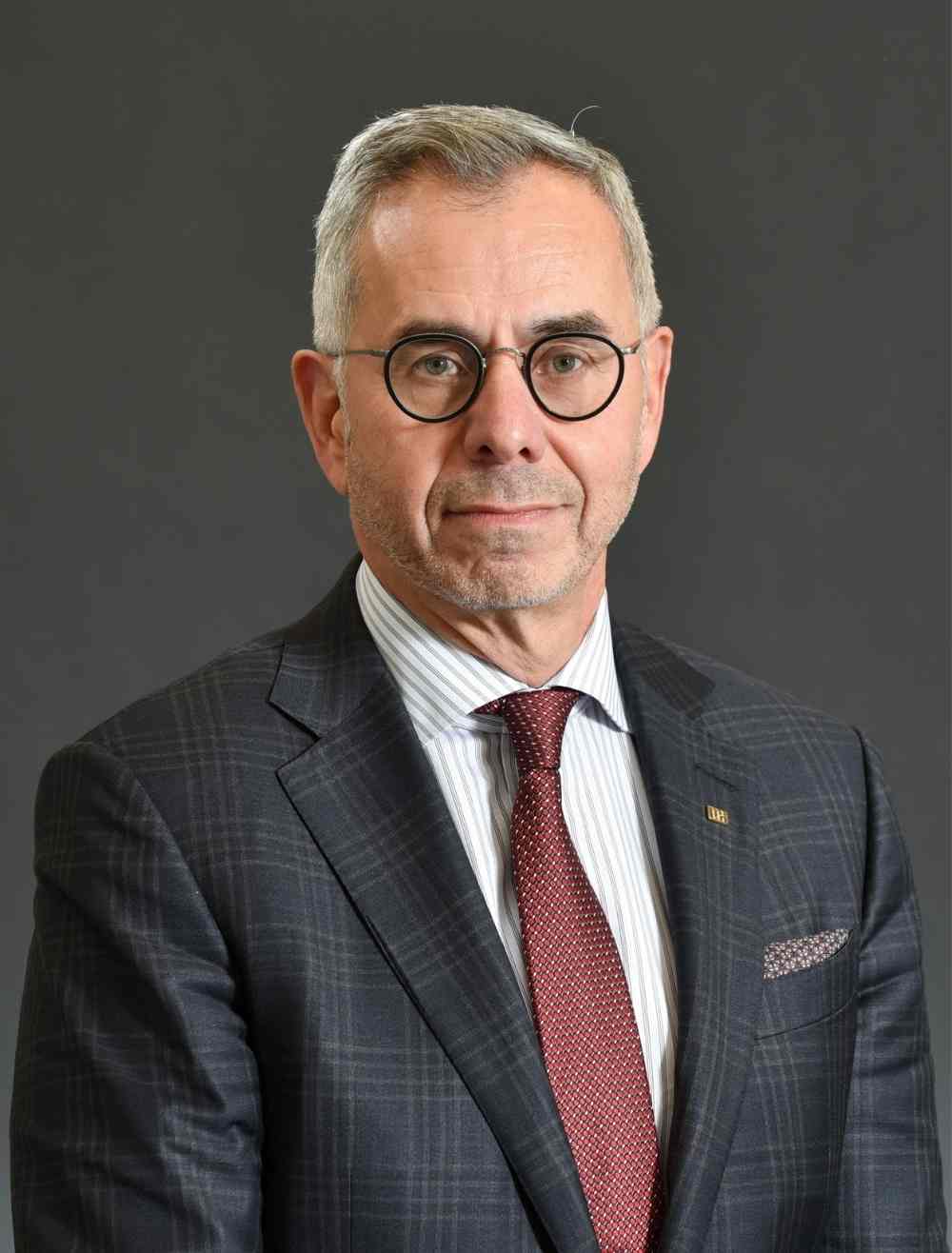 It has been a great honour and privilege to serve as Chair of the ACEC-Canada Board of Directors for the past year. While it comes as no surprise, it certainly was not the year that I, or any of us, would have hoped for as the COVID-19 pandemic continues into its second year.
Nevertheless, our members, our industry and our association have persevered and, in some cases, have even excelled. I wish to acknowledge the resilience, agility and dedication of our member firms in continuing to provide essential services during the pandemic for the benefit of the communities we serve. Our industry has not only remained viable, but has been and will continue to be an important part of sustaining our economy. Thank you for your dedication and your contributions to the overall quality of life of all Canadians under challenging and unprecedented circumstances. As Chair of ACEC, I sincerely thank you for supporting your respective Association – at the Provincial, Territorial and Nation level.
Similarly, I wish to acknowledge and thank your ACEC Board of Directors for its resilience, agility and dedication in carrying out its duties on behalf of our industry under unprecedented and challenging circumstances. The Year in Review section of this annual report summarizes ACEC's many accomplishments, and I would like to share what I personally feel have been the highlights of the past year.
When it comes to preserving, protecting and even restoring the environment, our industry has always been front and centre. That is why am especially pleased of the ACEC Board's formal adoption of a position on climate change. This position articulates the opportunity, role and urgency for consulting engineering firms to apply their knowledge, skill and expertise to provide guidance and practical solutions to climate change and other environmental challenges facing our clients, communities and society at large. These concepts have always been embraced by consulting engineering firms and I especially want to thank ACEC-Canada Directors Tim Stanley and Walter Orr for leading the work that championed this position.
Since I have been on the Board, I have been impressed with the profile and respect ACEC has attained on Parliament Hill as a valuable and knowledgeable stakeholder in numerous areas of public policy. ACEC continues to enjoy ongoing and meaningful, albeit virtual, interaction with government and opposition Members of Parliament as well as senior officials from government departments. Especially noteworthy have been our frequent interactions with the Minister of Infrastructure and Communities of Canada, the honourable Catherine McKenna who participated in our 2020 Annual General Meeting, on a number of issues including the recently proposed and important National Infrastructure Assessment.
In addition to public policy, ACEC has dedicated much of its time to educating national client organizations on business practices that achieve better value and better outcomes while fairly balancing risk and reward. Among the most important of these business practices is Qualifications-Based Selection (QBS) for the procurement of professional services. ACEC has collaborated with Consulting Engineers of Alberta and continue to sponsor an independent review and evaluation of QBS by the University of Alberta. We anticipate early results of this study later this year. A recent and important success was Public Services and Procurement Canada agreeing to use QBS on a number of engineering and architectural assignments as part of a pilot to evaluate QBS. Four projects had been procured using QBS leading into the pandemic and, after a pause, a fifth project was added to the pilot this year. ACEC and its stakeholder partners will continue to advocate for broader adoption of QBS across the federal government.
An area of personal importance to me, in which our industry has more work to do, is improving diversity and inclusion of gender, backgrounds, perspectives, and expertise within ACEC's leadership and within its membership. After adopting Diversity and Inclusion as a priority in our most recent strategic plan, ACEC has proactively made necessary changes to its by-laws, updated its governance policies and embraced Diversity and Inclusion in its succession planning. And while these advances only represent a start, I am very pleased that the ACEC board is the most diverse that it has ever been. Increased diversity leads to improved leadership and performance. Inspired by the progress of many of our members and their willingness to share their ideas and experiences, I am confident that ACEC will benefit from continuing in this direction. ACEC will be investing resources in better understanding the state of Diversity and Inclusion in our industry so that we can provide the necessary leadership and share resources to and among our members.
This report offers only a sample of the positive change that ACEC achieves for our membership. Our successes are the result of the hard work of so many stakeholders that I wish to thank, starting with the Member Organizations and Member Firms that ACEC serve. The work ACEC and our Member Organizations and Member Firms perform makes a real difference, supporting social well being through vertical infrastructure, and helping to drive the economic engine through horizontal infrastructure, supporting our communities and society as a whole. Your ongoing support of the Association - through your continued membership and through sharing of your time and expertise in the interests of our collective industry is invaluable. You have done all this while continuing to provide important services to your clients in an unprecedented and uncertain time. I am very proud of ACEC's contributions to our industry during this most challenging pandemic, and extremely honoured to have had the opportunity to serve in capacity as Chair over this past year.
It goes without saying that our accomplishments this year would not have been possible without the support and advice of the 2020-2021 Board of Directors. Made up of representatives from coast to coast to coast, we are fortunate to have such a dedicated and passionate group of professionals who continuously bring their valuable guidance and expertise to the table. I am honoured to have served as their Chair over the past year and am grateful to each of the Directors as well as to the many volunteers within our Member Organizations and Member Firms throughout the country, for representing the very best of our industry.
On behalf of the membership and the Board, I need to thank our President and CEO John Gamble and his dedicated team at the ACEC-Canada virtual office. John and the team have shown themselves to be strategic, hard working, dedicated and agile. Under most challenging circumstances, ACEC was not only able to continue operations and successfully mitigate the impact of the Pandemic on Association activities and finances, they also found ways to adapt and some cases improve association operations.
Finally, I congratulate the new Board Directors and incoming Chair, David Murray, whom I am certain will do a terrific job leading the important ACEC-Canada organization in the year ahead. I have no doubt that David and the Directors will find their service to our industry as rewarding as I did.
Respectfully,
Anthony Karakatsanis, P.Eng.
Chair, Board of Directors 2020-2021