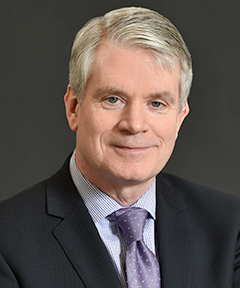 (John D. Gamble, CET, P.Eng., President &
Chief Executive Officer, ACEC-Canada)
This annual report to the members covers an extraordinary year where all of us have seen profound and lasting impacts on the economy and society in general. This past year has clearly demonstrated that ACEC is strongly committed to providing value to its members and ensuring continuous improvement.
Our industry has been largely viewed as being critical to maintaining the economy and to a long-term recovery.
This is in part because of our members' success in delivering projects under difficult circumstances and in part because of ACEC's advocacy. Our members and our association have been dramatically affected. However, we have all made difficult decisions and found ways to do business differently – and in some cases better.
ACEC has positioned itself well over the past few years to be able to adapt to these extraordinary circumstances. Prudent decisions and sharpened focus allowed ACEC to remain committed to its mission of creating a business and regulatory climate that will allow our members to be successful and offer a high level of quality and value to their clients. No other profession or industry is more important to our social, economic and environmental quality of life. Perhaps this is even more true than ever.
Our focussed strategic plan, augmented by healthy reserves, prudent management of resources and diversification of revenue allowed ACEC to enter 2020 with a strong surplus and healthy reserves. The theme of the 2020-2021 budget proposed by the ACEC team and approved by our board of directors was agility. Consequently, ACEC had a strong 2020-2021 financially as illustrated by the audited financial statements in the annual report.
Like many of our member firms, we have embraced tools and technology to operate effectively while working remotely throughout the pandemic. Many of these tools and technologies will continue to provide increased operational capacity and agility after the pandemic. I refer you to the Year in Review section of the annual report for an overview of specific programs and activities undertaken by the association on behalf of its members.
Facing and overcoming past challenges led the ACEC board of Directors to recognize that associations are needed the most during times of adversity. I believe that our national influence and profile has never been higher. Leading up to and throughout the past year and leading up to the federal election our political advocacy and outreach strengthened our reputation as an important and influential voice for Canada's consulting engineering sector in the eyes of the federal government and other national stakeholders. ACEC has been one of the most effective voices in support of long-term infrastructure investment. ACEC is continuing to advocate for public policy important to the consulting engineering sector. ACEC continues to be at the table with key stakeholders as an unapologetic advocate for public policy that supports our industry and recognizes the critical contributions that ACEC members make to the quality of life of Canadians.
The Member Organizations across the country are key to our successes across the country. Not only are they effectively advocating at the provincial, territorial and municipal levels of government they are especially effective at engaging with our members and stakeholders at the local level. While we did not have the opportunities to engage with our Member Organizations in person, we did keep the lines of communications open – allowing the continued sharing challenges, opportunities and best practices.
The past year's successes would also not have been possible without the hard work of ACEC volunteers and staff. Volunteers, led by our Board, freely offer valuable advice and expertise through participation on ACEC committees and task forces. We recognize many of ACEC's volunteers in this report.
ACEC is supported by a diverse and talented staff in Ottawa. I want to thank Martine Proulx, Michael Courtright, Martin Savard, Julie Jacquard and newcomer Leanne Plamondon for their hard work, creativity and commitment to the association.
In closing, I wish to thank past-char Lawrence Lukey, chair Anthony Karakatsanis and the Board of Directors for their support and strategic leadership. Always moving forward, they hold the association and themselves to a high standard of professionalism and accountability. Their leadership has left the association in a strong position as we face the profound and unprecedented challenges facing our association, our industry and our country. And of course, we look forward to working with David Murray and the 2021-2022 Board.
Sincerely,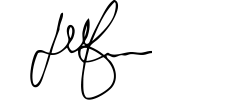 John D. Gamble, CET, P.Eng.
President and Chief Executive Officer