CCDC 05A - 2010 Construction Management Contract – For Services - Electronic Copy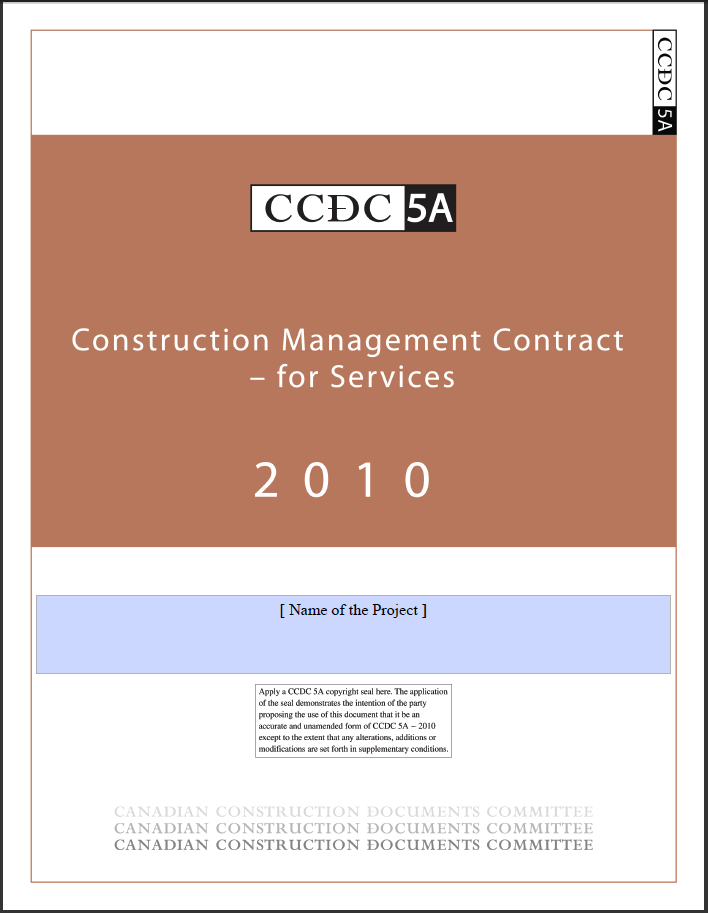 Standard contract between Owner and Construction Manager for which the Work is to be performed by Trade Contractors. The Construction Manager acts as a limited agent of the Owner providing advisory services and administering and overseeing the contracts between the Owner and Trade Contractors.
This contract includes 2 seals.
Member Price
$68.00
You must login to receive member pricing
Non-Member Price
$85.00
---