CCDC 05B - 2010 Construction Management Contract – For Services and Construction - Electronic Copy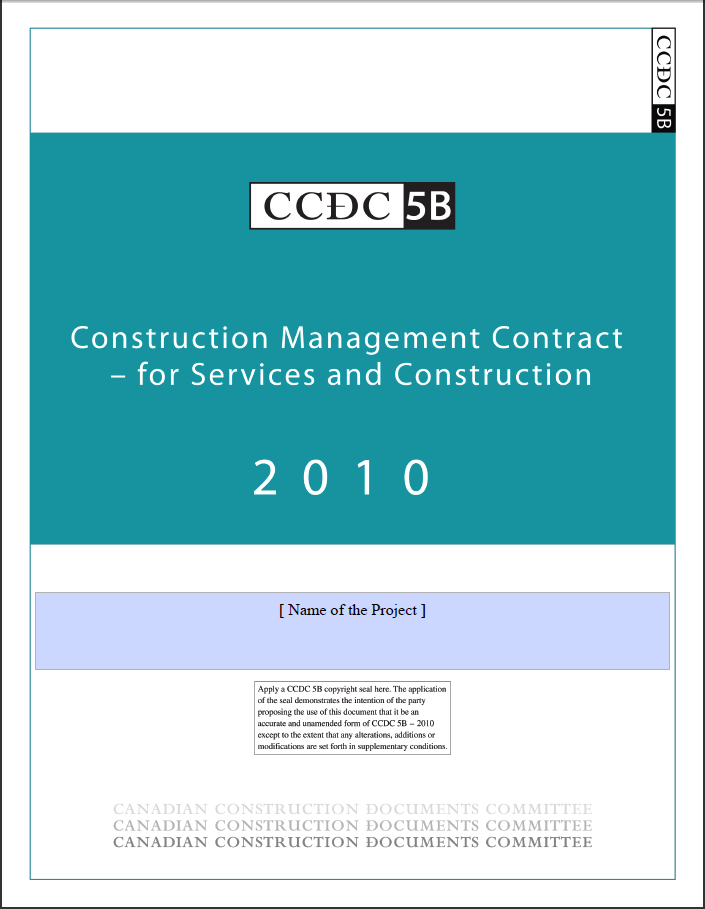 Standard contract between Owner and Construction Manager to provide advisory services during the pre-construction phase and perform the required Work during the construction phase. At the outset, the Work is performed on an actual-cost basis, plus a percentage or fixed fee which is applied to actual costs. The parties may agree to exercise the following options: Guaranteed Maximum Price (GMP), GMP Plus Percentage Cost Savings, and conversion into a Stipulated Price Contract.
This contract includes 2 seals.
Member Price
$68.00
You must login to receive member pricing
Non-Member Price
$85.00
---