Managing a business through COVID-19 can be a significant challenge. The uncertainties created by the crisis makes it difficult for leaders to manage current activities and plan for the recovery. Consulting engineering firms are contending with a host of new questions in this constantly evolving COVID-19 reality with no baseline from which to move forward.
Engineering Your Business Through COVID-19 is a series of webinars offered by ACEC-Canada and its Maple Leaf Partners and sponsors. The recordings of the sessions listed below are available to ACEC members in the Members Only section of this website.
Working Together: Infrastructure Partners Collaborating for a Strong and Sustained Recovery
The COVID-19 pandemic has disrupted projects, reduced productivity, and created uncertainty for investments in public infrastructure projects from coast-to-coast-to-coast. However, infrastructure is expected to play a major role in the recovery and reshape the economy. The path forward will require strong collaboration between our industry and federal government and other funding partners. ACEC is pleased to present this roundtable discussion featuring industry association leaders that are working together to shape the road ahead for infrastructure and stimulus in Canada.
Panelists:
Mary Van Buren, President of the Canadian Construction Association;
Sandra Skivsky, Chair of the National Trade Contractors Council of Canada;
Mark Romoff, President & CEO of the Canadian Council for Public-Private Partnerships; and
John Gamble, President & CEO of the Association of Consulting Engineering Companies-Canada

---
Cybersecurity in the Remote-Empowered Workforce
COVID-19 has accelerated the utilization of remote-enabled systems and IT infrastructure among engineering firms. Yet, when firms empower their workforce to operate outside of their offices, systems can quickly become an open playground for attackers. Engineering firms have a tremendous motivation to protect their digital data as they work with high-profile clients and on high-value projects. Consequently, firms should pay close attention to their cybersecurity measures, how new systems implementations may have affected existing measures, and how to best mitigate risks.
This presentation with Ryan Duquette, Partner, Security and Privacy Risk Consulting, RSM Canada discusses some common methods that attackers utilize to gather information before launching an attack, and will help participants understand how to develop an insider threat plan. Ryan also shares insights into the cyber threat landscape as a result of COVID-19, offers a view on the remote workforce during the pandemic and how businesses may mitigate risks as they consider reopening their operations.

Session brought to you with the support of our Bronze Maple Leaf Partner: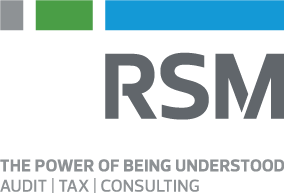 ---
Fireside Chat with the Honourable Perrin Beatty
During this in-depth discussion between the Honourable Perrin Beatty, President and CEO of the Canadian Chamber of Commerce, and moderator Jeff Lutzak, Partner at RSM Canada, learn more about how the CCC is working with the federal government on its post COVID-19 recovery plan. What role will infrastructure investment, and the design and construction sector in general, play in that recovery? What are the uncertainties that continue to threaten project pipelines and supply chains? How can we work together to ensure business fairness as both governments and private companies incur delays and increased costs resulting from COVID-19?
Session brought to you with the support of our Bronze Maple Leaf Partner: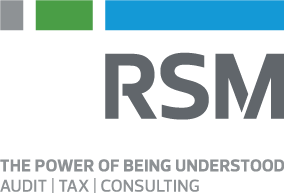 ---
How to Improve your Cash Position during COVID-19
This session discusses how engineering companies can leverage the key incentives established by the Federal and provincial governments in response to COVID-19. Discussion points include the Canada Emergency Wage Subsidy (CEWS) and the Canada Emergency Commercial Rent Assistance (CECRA) programs, among others. RSM's tax, grants and incentives professionals also shed light on other government funding programs that can help engineering firms improve their cash position, such as the Scientific Research & Experimental Development credit program, or other grant programs specific to engineering firms.

Learn more about the tax updates in response to COVID-19, access RSM's funding guide, and subscribe to RSM Canada's newsletters for ongoing business insights and ideas.
Presenters:
Clara Pham, Partner, Canada National Tax, clara.pham@rsmcanada.com
Nakul Kohli, Manager, Tax Services, nakul.kohli@rsmcanada.com
Jim Kourtis, Senior Director, Tax Services, jim.kourtis@rsmcanada.com
Chi Chen, Manager, Credits and Incentives, chi.chen@rsmcanada.com
Session brought to you with the support of our Bronze Maple Leaf Partner: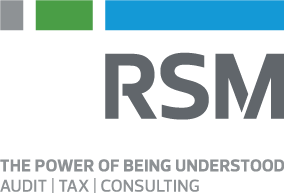 ---
Business Strategies for a Post COVID-19 World
While it's early days, it's clear that changes are coming to the marketplace for engineering services. In this webinar, Rowley Mossop, Principal at Innovia Partners explores how leaders can spot trends and opportunities that are important to their firms. The conversation focuses on three key questions: How does competition usually shift in downturns? What changes are we are seeing this time? Where may opportunities arise?

Session brought to you with the support of our Bronze Maple Leaf Partner:


---
People Strategies for a New Reality
Project-based businesses rely on their people to deliver value, but the pandemic has the potential to radically change working life for engineers. For example, five million Canadians are now working from home, and surveys indicate that few wish to return full-time to the office. Driven in part by public health concerns, and in part by employee expectations, the 'new normal' in most firms will be a distributed workforce and a work week that blends office time with work-from-home days. In this session, Rowley Mossop, Principal at Innovia Partners, and his colleague Basima Roshan, Associate Principal, explore opportunities in three aspects of people management: building a workplace culture without a workplace; managing productivity and effectiveness in a distributed workforce, and attracting, retaining and developing people.

Session brought to you with the support of our Bronze Maple Leaf Partner:


​