Hentie Dirker
Panelist
Dr. Hentie Dirker as the Chief ESG and Integrity Officer is responsible for the firm's overall ESG compliance posture having the goal of creating ESG and Compliance programs recognized as benchmark within the sectors where the company operates.

Dr. Dirker joined SNC-Lavalin from Siemens where he was previously the Regional Compliance Officer for Canada. Dr. Dirker is a past chair of the board of directors for the Ethics Centre of Canada, an organization dedicated to promoting and maintaining an ethical orientation and culture in Canadian organizations. He currently participates in various anti-bribery and corruption working groups and think tanks and is passionate about promoting best practice sharing between organizations.

He holds an Electrical and Electronic Degree in Engineering as well as a Master's Degree in Engineering Management with a thesis on cost controlling within a project environment. He has also successfully completed his Doctoral studies in Engineering Management with a focus on industrial distribution channel sales and marketing.


Mark Podlasly
Panelist
Mark Podlasly (Nlaka'pamux Nation, BC) provides strategic advice on Indigenous-corporate environmental, social and governance (ESG) issues. He has over 25 years of experience in the development of capital projects connected to energy, natural resources, and community infrastructure around the world.
He is the Director of Economic Policy at the First Nations Major Projects Coalition, a national 90+ nation collective that seeks ownership in energy and mining infrastructure, and he serves as a board member at Hydro One.
He is also the Chair of the First Nations Limited Partnership, a $500 million commercial partnership with the Kitimat LNG project, and an Adjunct Professor at UBC's Sauder School of Business.
Mark advises Indigenous groups such as the BC AFN and others on economic and public policy issues. In addition, Mark informs Indigenous governments on the establishment and management of financial trusts to capture and invest revenue from resource extraction industries. He currently manages a ~$55 million fund shared by eight First Nations. Mark holds a master's degree from Harvard University.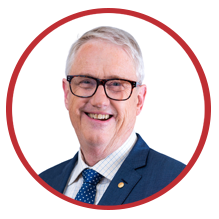 Tony Barry
Panelist
Tony is President and Board member of the International Federation of Consulting Engineers (FIDIC). He was elected to the FIDIC Board in 2015.
He is a Senior Consultant for the Aurecon Group where he was a Group Board director from 2000 to 2016 and held senior positions as Managing Director Asia, Chief Executive Asia Pacific and Chief Business Development Officer with the Aurecon Group.
He served as National President of the Association of Consulting Engineers of Australia from late 2004 to 2006 and remained a director until November 2008. He chaired the Cooperative Research Centre Taskforce which produced a "Guide to Leading Practice for Dispute Avoidance and Resolution" 2009.
Tony is a civil engineer with 40 years' experience in design, project management and construction of infrastructure.
He is a Chartered Professional Engineer, Australia, a Fellow Australian Institute of Company Directors FAICD, a Fellow of the Australian Academy of Technological Science and Engineering, FTSE and a Fellow Institution of Engineers Australia, FIEAust. He is also a non-executive director of the Viridian Financial Group Limited.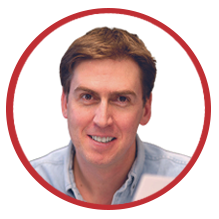 Alan MacDonald
Panelist
Alan MacDonald is the Founder and a Senior Associate of ESG Management Solutions, a global collective of ESG professionals whose purpose is to help organizations embed sustainability, manage risk, and improve their ESG performance. Alan is an advisor, coach, facilitator, planner, strategist, auditor, assessor, educator, management system developer, and entrepreneur. Nearly 30 years of international experience in energy, mining, infrastructure, and environmental technology. Created or co-created 23 start-ups in his career to date. Former Global Technical Director for Embedded Sustainability at WorleyParsons. Social, Environmental and Regulatory Director for LNG Canada's FEED team. Recently developed integrated ISO-based ESG management systems for Seven Generations Energy and the Inuvialuit Energy Security Project. Extensive Indigenous partnering and capacity building experience. Alan is a huge supporter of life cycle assessment, risk and opportunity management, and well-done materiality assessments in the pursuit of sustainable development. Alan has Bachelor of Science and Master of Environmental Design degrees from the University of Calgary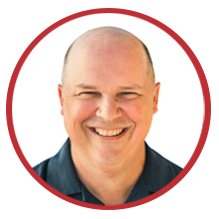 Sean Hanlon
Moderator
Sean is the CEO of Dillon Consulting Limited, he has over 30 years of consulting and industry experience.

Sean has a B.Eng. in Chemical Engineering from the Technical University of Nova Scotia, and a B.Sc. in Chemistry/Mathematics from Mount Allison University. He led Dillon's geographic expansion in Atlantic Canada through the establishment and growth of both the Saint John and St. John's offices, prior to becoming President in 2019 and CEO in 2020.

Under Sean's leadership, during a significant period of change and interesting times, Dillon has grown from 600 employees in 2018 to more than 1000 as part of Dillon's Sustainable Growth Plan. Sean is also Chair of the Board of SOAR Professional Services, an Indigenous Owned business founded in 2021.


Return to conference registration page