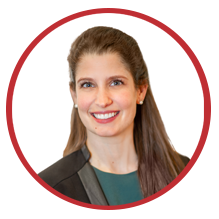 Rebecca Zofnass
Keynote Speaker
Rebecca leads EFCG's Advisory Team, working with the leadership teams of A/E/C firms on benchmarking, valuations, ownership transitions, strategic planning, org structure and post-merger integration. Rebecca currently advises over fifty firms annually on these topics, and EFCG has advised 400+ firms over the last thirty years. Rebecca also works with Private Equity firms on due diligence for potential acquisitions, leading 10+ deep-dive projects each year.
Prior to joining EFCG, Rebecca was a Senior Manager at Bain & Company, a global management consulting firm, working in the New York, Boston and Melbourne offices. At Bain & Company, Rebecca led teams to advise Fortune 100 firms on strategy, org design, sales and marketing, and Agile design sprints.
Rebecca received her MBA from Harvard Business School, and graduated with Honors from Harvard University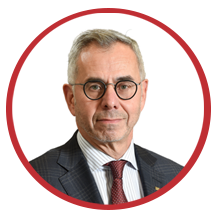 Anthony Karakatsanis
Moderator
Anthony Karakatsanis joined Morrison Hershfield Limited in 1989 and assumed the role of President & Chief Executive Officer of the company in 2010. As President & CEO, Anthony is accountable for protecting Morrison Hershfield's reputation and core values and principles, investing in employees, delivering value to clients and the communities we serve, driving shareholder value, and dealing fairly and ethically with suppliers, while leading the firm towards its mission "To be the first call for engineering solutions that make a difference."
Anthony is a Professional Engineer, obtaining a Bachelor of Engineering Science from Western University in 1985. A life-long learner, he completed an Executive Program at Queen's University in 2004, and a member of The Executive Committee (TEC/Vistage) from 2009 through 2017. Anthony completed the Director Education Program in 2018 at the Rotman School of Management, University of Toronto. Anthony has garnered extensive experience in management throughout the years and has previously contributed to various industry organizations including the Canadian Construction Documents Committee (CCDC), the Association of Consulting Engineering Companies - Ontario (ACEC - Ontario), and a member of the Advisory Board for the Ryerson Institute for Infrastructure (RIII). Anthony is currently the Chair of the Association of Consulting Engineers Companies Canada (ACEC – Canada).