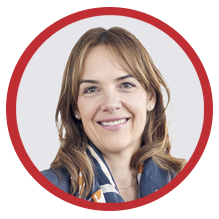 Marie-Claude Dumas
Panelist
Based in Montreal, Quebec, Marie-Claude Dumas is WSP in Canada's President and Chief Executive Officer.

Since joining WSP in January 2020, Ms. Dumas has served as Global Director, Major Projects & Programs/Executive Market Leader – Quebec, working closely with our Global and Canadian operations and leadership teams.

A member of the Ordre des ingénieurs du Québec, Ms. Dumas brings a proven track record as a global engineering and construction executive with over 20 years of multi-disciplinary management and consulting experience acquired with several multinationals.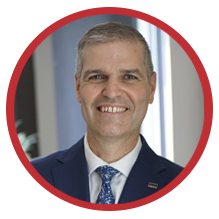 John Flewelling
Panelist
John Flewelling, P.Eng., President & CEO of CBCL Limited, has 30 years of experience in the consulting engineering industry. He holds a B.Sc. Eng. (1991) in Civil Engineering from UNB.

CBCL is a multi-discipline employee-owned engineering consulting firm offering professional services across Atlantic Canada, Ontario, and international markets. John's principal field of expertise includes Civil / Municipal Engineering works including water, wastewater, and transportation infrastructure. John has participated on several professional and charitable boards including Past President of ACEC-NB. He is currently responsible for strategic direction and operations for CBCL with a strong focus on people and culture, quality and safety, and technical excellence through sustainable solutions. Current strategic initiatives include improving the client experience, implementing ESG practices, promoting equity, diversity and inclusion, and creating rewarding career opportunities for CBCL employees.
Gordon Johnston
Panelist
Gordon Johnston is President & CEO of Stantec. He provides executive leadership to the company and manages its growth. He has over 30 years of private and public sector experience in the design and project management of infrastructure projects throughout North America and abroad. Having progressed through various leadership roles after joining Stantec's Edmonton-based Water practice in 1990, including serving as the Water business line leader, as executive vice president of the Infrastructure business operating unit, and as an active participant in Stantec's acquisition sourcing and integration efforts, Gord succeed Bob Gomes as president and chief executive officer of Stantec on January 1, 2018.

Committed to revenue growth and client management, Gord's passion is developing new work and driving strategic initiatives. Gord builds and maintains strong client relationships by establishing a clear understanding of expectations and maintaining open and honest communications.

Gord earned bachelor of science and master of engineering degrees in civil engineering from the University of Alberta, and is a registered professional engineer, certified project management professional, and Envision Sustainability Professional. He completed the Harvard Business School's Leading Professional Services Firms program and Financial Literacy program for Directors and Executives at the University of Toronto's Rotman School of Management.

Gord has served on the board of directors for ACEC Canada, as past-President of the Consulting Engineers of Alberta, and as Chair of the Canadian Water and Wastewater Association Biosolids Committee. He also served on the TELUS Edmonton Community Board.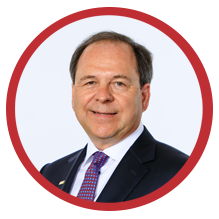 François Plourde
Panelist
François Plourde has served on CIMA+'s Executive Committee since 1996. He received the Beaubien Award from the Association of Consulting Engineering Companies in 2019 and was granted the title of Fellow by the Canadian Society for Civil Engineering in 2005, in recognition of his excellence in the field of engineering, and for services rendered to the profession.

He also received the Josef-Hode-Keyser honorary award from the Association québécoise des transports (AQTr) in 2015, saluting his impressive career in the industry. In addition, he was a board member of the Association of Consulting Engineering Companies-Canada from 2010 to 2014.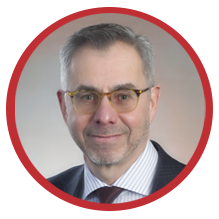 Anthony Karakatsanis
Moderator
Anthony Karakatsanis joined Morrison Hershfield Limited in 1989 and assumed the role of President & Chief Executive Officer of the company in 2010. As President & CEO, Anthony is accountable for protecting Morrison Hershfield's reputation and core values and principles, investing in employees, delivering value to clients and the communities we serve, driving shareholder value, and dealing fairly and ethically with suppliers, while leading the firm towards its mission "To be the first call for engineering solutions that make a difference." Anthony is a Professional Engineer, obtaining a Bachelor of Engineering Science from Western University in 1985.

A life-long learner, he completed an Executive Program at Queen's University in 2004, and a member of The Executive Committee (TEC/Vistage) from 2009 through 2017. Anthony completed the Director Education Program in 2018 at the Rotman School of Management, University of Toronto. Anthony has garnered extensive experience in management throughout the years and has previously contributed to various industry organizations including the Canadian Construction Documents Committee (CCDC), the Association of Consulting Engineering Companies - Ontario (ACEC - Ontario), and a member of the Advisory Board for the Ryerson Institute for Infrastructure (RIII). Anthony is currently the Chair of the Association of Consulting Engineers Companies Canada (ACEC – Canada).