Mathieu Bélanger
Panelist
Mathieu Bélanger has over fifteen years of experience in sustainable city planning, public policy development, multidisciplinary team management, and stakeholder engagement. A core theme in his career is building rapport and resolving complex issues in multi-stakeholder environments involving conflicting interests.

Mr. Bélanger has worked extensively in both the public and the private sector in Canada and Africa, the latter for an engineering company. He has advanced training in city planning, real estate development, and green infrastructure investment. He holds a Master's Degree in Real Estate Development from Columbia University in the City of New York and a Master's Degree in Urban Planning from the Université de Montréal.

Since July 2019, Mr. Bélanger has been the Director of the Planning Department for the City of Gatineau. Previously, he was the Chief of Staff to the Minister of Immigration and Citizenship during the Syrian Refugee Resettlement Initiative and served as Director of Policy under two Ministers of Infrastructure and Communities of Canada. Moreover, he worked as the Country Representative for the Global Green Growth Institute in Rwanda.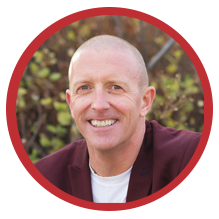 Leon C. Botham
Panelist
Mr. Leon Botham is Principal Engineer and Senior Mine Waste Management Specialist with NewFields Canada. Leon has worked across Canada and internationally on projects spanning the lifecycle of a mine (design, environmental impact assessment, permitting, construction, operation and closure) including multiple commodities required in the green economy. Leon has been involved in multiple technical due diligence reviews on active and proposed mining projects, where an understanding of the risks related to waste management are required. He acts as a senior advisor providing technical and risk management review for internal and external clients. Leon also currently participates on multiple Independent Technical Review Boards for projects across Canada and internationally.

In addition to his mining consulting experience, Leon has held multiple management and executive leadership positions, and has most recently established the Canadian operations for NewFields. Leon is a Past Chair of the Association of Consulting Engineering Companies - Saskatchewan (ACEC-SK), Past Chair of the Association of Consulting Engineering Companies – Canada (ACEC) and a Past President of the Association of Professional Engineers & Geoscientists of Saskatchewan (APEGS).
Michelle Chislett
Panelist
As Managing Director of Canada & US Development for Northland Power, Michelle is responsible for all aspects of business development in order to establish and grow the company's portfolio of clean and green energy projects in Canada & the US.

From 2013-2016, Michelle was with SunEdison where she held the position of country manager for their Canadian business segment. From 2010-2013 Michelle was Vice President of Business Development with GDF SUEZ Canada, where she developed the pipeline of solar projects and gained experience in wind and hydro development. From 2006-2010 Michelle held a number of senior positions with SkyPower Corp, most recently as Vice President, Solar Group where she lead the team that developed Canada's first fully operational solar farm, 'First Light', a 9MW solar Photovoltaic facility in Ontario.

Michelle Chislett is the current Chair of the Canadian Renewable Energy Association (CanREA), past board member of the Canadian Wind Energy Association (CanWEA), past-Chair of the Board of Directors for the Canadian Solar Industries Association (CanSIA), a member of the Dean's Advisory Council of Western Engineering (ACWE), a past member of the Independent Electricity System Operator (IESO) Stakeholder Advisory Committee and a past member of Ontario's Clean Energy Task Force, an advisory council to the Minister of Energy and Minister of Economic Development.
Michelle holds a Bachelor of Electrical Engineering from the University of Western Ontario and an MBA from the Schulich School of Business at York University.
Jérôme Pelletier
Panelist
Jérôme Pelletier, BBA's president and CEO, has over 20 years of experience with the firm. He has held various management positions there, including Executive Director of Business Development, from 2014 until recently.

Since his career began, he has played an active role in expanding BBA and the industry. As an engineer and project manager, Mr. Pelletier has been involved in several major industrial and mining projects across Canada. He has also served on and continues to be involved in various strategic committees and associations, including the Association de l'industrie électrique du Québec and the ACEC-Canada.

His in-depth understanding of challenges in the energy and natural resources sector, combined with his sharp business acumen, allow him to encourage ingenuity to help tackle decarbonization and digital transformation issues. Dedicated to supporting BBA clients from strategy to project execution, he guides his teams in developing reliable, secure and sustainable solutions.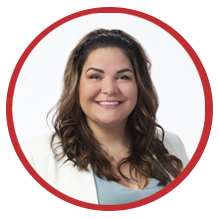 Angel Ransom
Moderator
Angel Ransom is from the communities of Nak'azdli Whut'en and Fort St. James, BC but now lives in Prince George, BC in the Lheidli T'enneh Traditional Territory.

She is a UNBC Alumni with a Bachelor's Degree in Environmental Planning, specializing in the unique field of Indigenous Planning. Much of her work is focused on community development, natural resources management, and impact assessments of major projects.

Angel is currently the Director of Operations and Impact Assessment Lead for the First Nations Major Projects Coalition. Some of her recent work include leading the development of the First Nations Major Projects Coalition's 'Major Projects Assessment Standard' and 'Guidance Appendices' and 'Guide to Effective Indigenous Involvement in Federal Impact Assessment' and an 8-part video series.