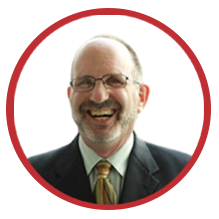 Mitchell Beer
Panelist
Mitchell Beer is Publisher and Managing Editor of The Energy Mix, a news website and thrice-weekly e-digest on climate change, energy, and the shift off carbon.
He traces his background in renewable energy and energy efficiency to 1977, in climate change to 1997, and delivered an October, 2019 TEDx talk on building wider public buy-in for faster, deeper carbon cuts.
A proud memory is building a model wind turbine out of wooden stir sticks with his then-11-year-old daughter, and improv comedy practices are often the best part of his week.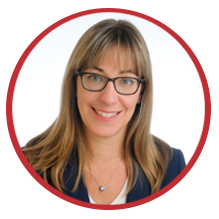 Catherine Cobden
Panelist
Catherine Cobden is the President & CEO of the Canadian Steel Producers Association representing Canada's primary steel and pipe and tube industry. Member companies produce 13 million tonnes of steel, pipe and tube products and support over 123,000 jobs in Canada.

Catherine has over 25 years of industry association, regulatory and advocacy experience in Canada's national capital of Ottawa. Prior to taking the helm of the CSPA, Catherine was President of Cobden Strategies Inc. where she provided strategic advice to many private and public sector clients in the areas of forestry, manufacturing, mining, construction, and renewable energy. Catherine also spent 13 years at the Forest Products Association of Canada (FPAC) where, as Executive Vice President of FPAC, she played a key role in developing the sector's long-term transformation strategy in response to changing market dynamics and the evolving expectations of civil society.

In 2021 & 2022, Catherine was named one of Canada's Top 100 Lobbyists by The Hill Times. She also serves on the Premier's Council on US Trade and Industry Competitiveness in Ontario. She is on the Board of Directors of the Canadian Institute of Climate Choices, an organization dedicated to climate analysis and COREM, a world recognized innovation organization for Canada's mining sector. She is a Chemical Engineer from the University of Toronto.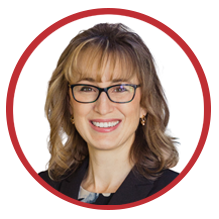 Monica Gattinger
Panelist
Monica Gattinger is Director of the Institute for Science, Society and Policy, Full Professor at the School of Political Studies and Founding Chair of Positive Energy at the University of Ottawa.
Dr. Gattinger is an award-winning researcher and highly sought-after speaker, strategic adviser and media commentator in the energy and arts/cultural policy sectors. Her innovative research programme convenes business, government, Indigenous, civil society and academic leaders to address complex policy, regulatory and governance challenges. She has published widely in the energy and arts/cultural policy fields, with a focus on strengthening decision-making in the context of fast-paced technological change and markets, changing social values, and fluctuating levels of trust in governments, industry, science and expertise.
Gattinger is Fellow at the Canadian Global Affairs Institute, board member of the Clean Resource Innovation Network, and serves on advisory committees for the Institute on Governance, the National Research Council Canada, the Nuclear Waste Management Organization, the Ontario Energy Board, the Ottawa Science Policy Network and the University of Calgary. She Chairs the Council of Canadian Academies' expert panel on International Science and Technology Partnerships and is a columnist for JWN Energy's Daily Oil Bulletin. Monica received the 2020 Clean50 Award for her thought leadership in the energy sector. She holds a PhD in public policy from Carleton University.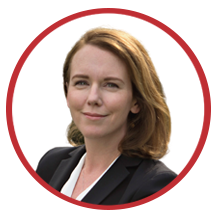 Melissa McKinnon
Panelist
Melissa, a business leader with more than 20 years of experience in alternative energy in both the public and private sectors, is the Director of Liquefaction Assets and Partnerships at HTEC. In this role, Melissa oversees the development and operation of hydrogen liquefaction facilities across North America. Prior to joining HTEC, she worked at Westport Fuel Systems, Hydrogenics and UBC in management and leadership capacities. While at Westport Fuel Systems, Melissa led the development of cryogenic fuel storage and delivery cars targeting the Class 1 railroad market segment. At Hydrogenics, she oversaw the planning,
business development and marketing of fuel cell products for mobile applications, in particular managing Canada's first deployment of fuel cell forklifts at General Motors and Federal Express. A chemical engineer from Queen's University, Melissa believes in building a better society through volunteering efforts. She serves on the board of directors for Douglas Park Community Center, where she leads the Infrastructure Committee.