Jury Gualandris
Panelist
Jury Gualandris is an Associate Professor of Operations and Sustainability at the Ivey Business School, Western University (Canada). Jury serves as faculty director of the Building Sustainable Value Centre at Ivey. Jury's research examines how sustainability can be integrated into supply chains, and the implications for competitiveness. Jury's research is published in top journals like the Journal of Operations Management and the Journal of Supply Chain Management.
He sits on the editorial board of these and other top journals in his field. His research has been featured by The Conversation, B-Corp U.S. and Canada Lab, Eco-Vadis, and The Peggy Smedley Show, among others. Jury has received awards and nominations from top academic associations, including Academy of Management Best Paper Proceedings (2021), Reviewer Service Honorable Mention by Journal of Operations Management (2021), Top 20 Most Read Papers by Journal of Supply Chain Management (2019), Two Best Paper Awards by IPSERA (2016 and 2012), the 2015 Best Reviewer Award by the Journal of Purchasing and Supply Management, and the Production and Operations Management Runner-up for Best PhD Proposal Award (2012). Jury has acquired over $400k CAD in funding from both industry and research councils for his research; Check out his new Circular Food Leadership Program here.


Stephanie Cairns
Panelist
Based in Victoria, B.C., Stephanie has worked in the environmental field for 30 years, specializing in climate policy, carbon pricing, and protected areas management, and helping think tanks and policy makers distill expert advice, synthesize emerging best practices, and plan new initiatives. She led the Smart Prosperity Institute's work on circular economy from 2017-2021, and before that also led their work on carbon pricing, and on cities and communities.
Stephanie has been a member of the Canadian Council of Academies' Expert Panel on Circular Economy (2021), Alberta's Climate Change Advisory Panel (2015) and Parks Canada's Panel on Ecological Integrity in National Parks (2000). Earlier in her career she was a strategic advisor in the Prime Minister's Policy and Research Office, founded the Pembina Institute's Ecological Fiscal Reform program, and worked as a researcher on Parliament Hill.
She has served on the boards of leading Canadian not-for-profits and currently serves on the board of the IISD-Experimental Lakes Area and as Chair of the Galiano Conservancy Association. She holds a BA from the University of Toronto and an M.Sc. from the International Institute for Industrial Environmental Economics at Lund University, Sweden.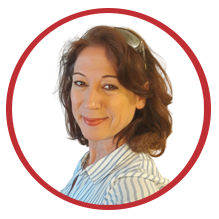 Reem Tanta
Panelist
Reem Tanta is a Senior Socio-economist and Sustainability Advisor with WSP Earth and Environment and ESG Reporting Instructor with Mount Royal University (MRU). Her areas of expertise include Socio-economic impact assessment and management, Sustainability and ESG reporting and compliance, Human and Community Wellbeing assessment and management, and Human Rights impact assessment.
She has 20+ years of experience in Canada and internationally. During the last 16 she provided Socioeconomics and sustainability advisory services for major corporations in Canada and Oversees.
For five years prior, Reem worked with international development agencies including the UNDP, UNHCR, UNIFEM and the European Commission. She has Master of Science (M.Sc.) in Environment and Development, a Post Graduate Diploma (PGDip.) in Population and Development and a Bachelor of Arts (BA) in Geography. Reem is also an Envision Sustainability Professional (ENV SP) by the Institute for Sustainable Infrastructure, Washington DC, Certified Environmental Practitioner (EP) by Eco Canada, and Certified ESG Reporter by the Global Reporting Initiative GRI.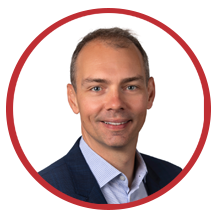 Jérôme Pelletier
Panelist
Jérôme Pelletier, BBA's president and CEO, has over 20 years of experience with the firm. He has held various management positions there, including Executive Director of Business Development, from 2014 until recently.

Since his career began, he has played an active role in expanding BBA and the industry. As an engineer and project manager, Mr. Pelletier has been involved in several major industrial and mining projects across Canada. He has also served on and continues to be involved in various strategic committees and associations, including the Association de l'industrie électrique du Québec and the ACEC-Canada.

His in-depth understanding of challenges in the energy and natural resources sector, combined with his sharp business acumen, allow him to encourage ingenuity to help tackle decarbonization and digital transformation issues. Dedicated to supporting BBA clients from strategy to project execution, he guides his teams in developing reliable, secure and sustainable solutions.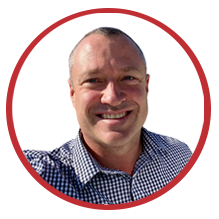 Paul Shorthouse
Moderator
Paul is one of Canada's leading experts in the emerging circular economy, providing solutions and engaging leaders who are working at the intersection of business innovation, public policy, economic development, and sustainability. For over a decade, this work has placed him at the forefront of the important transition that is underway towards a greener, more prosperous, low-carbon economy.
In February 2021, Paul took on the role of Managing Director of Circular Economy Leadership Canada (CELC), a network of leaders from all industries and sectors who are fostering collaboration, innovation, and knowledge exchange to accelerate the transition to a circular economy in Canada. In this role he is the driving force behind CELC's Circular Economy Solution Series and the network's efforts to amplify leading-edge work already underway in this space, while fostering innovation and synergies among business leaders, policymakers, academics, and other stakeholders to drive meaningful systems change.
Paul is also Board Chair for the Synergy Foundation and Project Zero (a circular economy accelerator program based in British Columbia). Prior to this, Paul served as Senior Director at the Delphi Group, Managing Director of Vancouver-based GLOBE Advisors, and was the Conference Director for the GLOBE Series (from 2009-2016), considered one of the largest sustainability events of its type in the world. He was also a founding Executive Member of the BC Home Performance Stakeholder Council, as well as a member of the Program Advisory Committees for BCIT's School of Business and UBC's Masters in Energy Leadership (MEL) Program.


Return to conference registration page