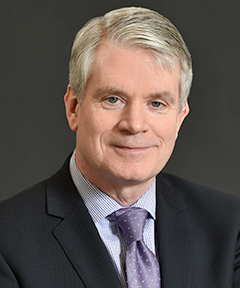 (John D. Gamble, CET, P.Eng., President &
Chief Executive Officer, ACEC-Canada)
This annual report to the members covers yet another eventful year for the industry and our association. While change is constant, nevertheless we have seen profound and lasting impacts on the economy and society since 2020. And the societal, economic, and technological changes that impact our industry, are accelerating. However, our industry has been more than up to the task. No other profession or industry is more important to our social, economic and environmental quality of life. Perhaps this is even more true than ever.
To ensure the relevance, influence, and effectiveness of our association keeps pace with change, the board of directors have adopted a new and updated strategic plan to guide our decision making and allocation of resources for the next three years. This strategic plan, augmented by healthy reserves, prudent management of resources and diversification of revenue, as illustrated by the audited financial statements in the annual report, gives us the resources and agility to follow through on the strategic plan.
I also refer you to the Year in Review portion of this annual report on the many activities undertaken by the association and successes achieved. ACEC continues to be one of the most effective voices in support of long-term infrastructure investment. ACEC is continuing to advocate for public policy important to the consulting engineering sector. ACEC continues to be at the table with key stakeholders as an unapologetic advocate for public policy that supports our industry and recognizes the critical contributions that ACEC members make to the quality of life of Canadians.
I wish to acknowledge the provincial and territorial Member Organizations across the country who are key to our successes across the country. Not only are they effectively advocating at the provincial, territorial and municipal levels of government they are especially effective at engaging with our members and stakeholders at the local level. Our Chair Tim Stanley and I have enjoyed the opportunities to engage with a number of our Member Organizations in person. Incoming Chair Allyson Desgroseilliers and I hope to see and hear from even more of you in the coming year.
The past year's successes would also not have been possible without the hard work of ACEC volunteers and staff. Volunteers, led by our Board, freely offer valuable advice and expertise through participation on ACEC committees and task forces. We recognize many of ACEC's volunteers in this report. ACEC is supported by a diverse and talented staff in Ottawa. I want to thank Martine Proulx, Michael Courtright, Martin Savard, Julie Jacquard and Leanne Plamondon for their hard work, creativity and commitment to the association.
In closing, I wish to thank past-chair David Murray, chair Tim Stanley and the entire Board of Directors for their support and strategic leadership. Always moving forward, they hold the association and themselves to a high standard of professionalism and accountability. Their leadership has left the association in a strong position as we face the profound and unprecedented challenges facing our association, our industry and our country. And of course, we look forward to working with Allyson and the 2023-2024 Board.
Sincerely,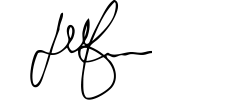 John D. Gamble, CET, P.Eng.
President and Chief Executive Officer