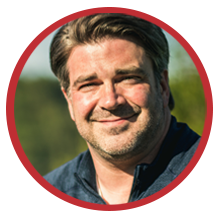 Ryan Dunbar
Panelist
Ryan is a proud member of the Kingsclear First Nation and a professional engineer with over 17 years' experience as a risk assessor, hydrogeologist, senior technical advisor, and multi-disciplinary team project manager. While completing a review of Kingsclear's community infrastructure he saw an opportunity to support the improvement of the community infrastructure.

Since that time, with the support of a broad multi-displinary technical team he has helped support many Indigenous communities across Canada complete major infrastructure and community development projects. Ryan is passionate about the work he does for Indigenous clients and is motivated by opportunities to deliver projects that impact the lives of our Indigenous people through economic development, employment/capacity building, as well as supporting community's in the development of their housing assets. His understanding of community services operation, regulatory environments and funding opportunities has been critical in development of many innovative approaches to managing First Nation infrastructure including the development of novel technology. He leads his projects with a focus on two eyed seeing and to this end employs innovative approaches to capture community perspective in the work he supports.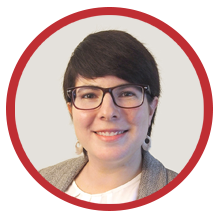 Katherine Miller
Panelist
Katherine has always had an interest in math, science, building things (with Lego and crafts), and contributing to the community. She has been pursuing her passions through her career in Rail & Transit Engineering, designing rail transit and its associated infrastructure. The projects she works on strive to serve the public and help shape communities and cities. Today, she works at Mott MacDonald, where she enjoys working on diverse teams to help to solve intricate challenges within urban environments.

Katherine compliments her technical expertise in rail design with a collaborative and positive attitude. Whether it is on projects or her volunteering, she strives to work with her colleagues to find the best solution that meets the needs of all stakeholders, whether they are represented around the table or not. She also continually encourages and leads others to broaden their perspectives and understanding of how to approach engineering problems to think beyond the traditional practices.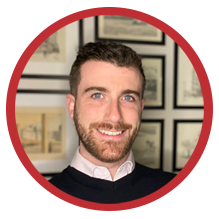 Russell Pollard
Panelist
Russell helps clients clarify needs and manage change to attract, retain, and support employees equitably.
He works with architecture and consulting engineerings firms to support happy, productive workplaces for all, with a focus on supporting diversity and establishing equity. In early 2021 Russell led a survey across Canada aiming to identify and clarify issues related to diversity, equity and inclusion in architecture and consulting engineering firms and has been a frequent speaker at industry-serving events. He is serving his forth year as a volunteer board member for the Society of Marketing Professional Services Ontario as the Immediate Past-President.
Russell has a Masters in Business Administration, bachelor of interdisciplinary leadership studies, and continued learning, formal and informal, in diversity and inclusion.
As an entrepreneur, business consultant and human, Russell aims to support organizations and people work together in shaping respectful, equitable workplaces and contribute to a better world.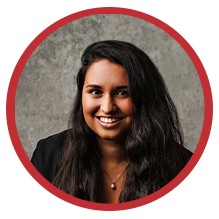 Vanessa Raquel Raponi
Panelist
Vanessa Raquel Raponi graduated with a degree in Materials Engineering & Management (B.Eng.Mgt.) from McMaster University in 2018. Now, she is a Product Development Engineer-In-Training (PDE) at Spin Master — a Canadian founded, international toy company that created such brands as Paw Patrol and Hatchimals (meaning, she designs and creates toys for a living!). As a PDE, she balances technical expertise with leadership and project management skills, and leads the Sustainable Materials committee.

Vanessa is the Founder of EngiQueers Canada — a national non-profit that advocates for intersectional queer inclusion in the engineering profession. EQ has brought Vanessa from coast-to-coast to present in panels, sessions, and talks as an expert in Diversity, Inclusion and Equity. In addition to her live presentations, she is also bringing that energy online, by launching a vlog on life, stories & advice from the perspective of a queer woman of colour: www.youtube.com/vanessaraquelraponi.

Vanessa has received a variety of accolades within the engineering community — most notably the Engineers Canada Gold Medal Student Award. Vanessa is living proof that against all odds — as a queer woman of colour, and a survivor overcoming mental illness — anyone can thrive in STEM.

Nicholas Schiavo
Moderator
Nicholas Schiavo is a Director of Social Policy and Government Relations with Impact Public Affairs where he develops advocacy solutions for private and public sector clients across industries. Nicholas is also the Executive Director of No Conversion Canada, a national, grassroots, nonprofit coalition he founded to end conversion "therapy" in Canada.

Previously, Nicholas worked as a Policy Analyst with Fisheries and Oceans Canada on the G7 Task Force, as an Ontario Global Edge Fellow in Nairobi, Kenya and with the Green Party of Canada during the 2015 federal election. Over the years Nicholas has been fortunate to work with a number of global institutions as a delegate, including the Commonwealth, the World Bank Group and the United Nations.

From 2017-2019, Nicholas served as the Program Director of the Young Diplomats of Canada where he met with Ministers and the Prime Minister to develop a stronger youth agenda. In 2018, he was selected as a Future Leaders Connect Fellow by the British Council to develop a long-term policy action plan on LGBTQ2+ rights with the University of Cambridge. Nicholas is passionate about community organizing and currently serves as the Government Relations Associate with Start Proud Ottawa and was named one of "Canada's Future Foreign Policymakers" by Open Canada in June 2018.