Saverio Parrotta
Panelist
Saverio is the President and CEO of J.L. Richards, a multidisciplinary engineering firm based in Ottawa. A graduate of Carleton University's Bachelor of Civil Engineering program, Saverio is a licensed civil engineer with Professional Engineers Ontario and holds the Designation of Consulting Engineer. He joined the JLR Sudbury office in 1998, excited by the opportunity to work for a 100% employee-owned multi-discipline firm. With over 30 years of experience working with public and private sectors, he has supported the growth and development of JLR's Ontario operations.
In 2021, Saverio became President and CEO of JLR, through the advancement of various leadership roles. He is responsible for providing executive leadership, overseeing growth and management of the firm's business and professional activities. Responsible for the firm's execution of the strategic plan, he works alongside his talented leadership team on continuous improvements, with a focus on sustainable growth. A true believer that success is achieved by a great team, he is proud of JLR's recurring Platinum Canadian Best Managed company designation.

Outside of the office, Saverio, along with his wife and daughter, loves to travel and explore new destinations. Their last trip, prior to the pandemic, took them to Thailand, where they fell in love with the culture, scenery and people.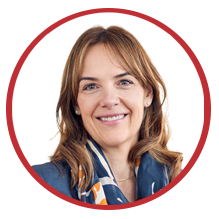 Marie-Claude Dumas
Panelist
Based in Montreal, Quebec, Marie-Claude Dumas is WSP Canada's President and Chief Executive Officer. Since joining WSP in January 2020, Ms. Dumas has served as Global Director, Major Projects & Programs/Executive Market Leader for Quebec, working closely with our Global and Canadian operations and leadership teams.
A member of the Ordre des ingénieurs du Québec, Ms. Dumas brings a proven track record as a global engineering and construction executive with over 25 years of multi-disciplinary management and consulting experience acquired with several multinationals.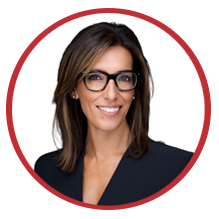 Caterina Milioto
Panelist
Caterina Milioto is an audacious entrepreneurial engineer who stands out for her influential leadership and communication skills.
Caterina is trilingual and has more than 20 years of experience including six years as head of the Intervia Group, an engineering firm that attracts the greatest talents in the field of traffic engineering and motivates them to compete with major companies by offering large- scale, high-quality projects that have a direct and lasting impact on society.
Caterina focuses on challenges and finding innovative solutions to complex projects. Her rigor is rewarded with a high standard of customer satisfaction. Her passion allows her to attract specialized resources to work on the most coveted projects in Montreal, including the Louis-Hippolyte-La Fontaine Tunnel and the Samuel De Champlain Bridge.

Before becoming President and Founder of the Intervia Group, Caterina Milioto worked in both the private and public sectors. As director, team leader, and teacher, Caterina has gained extensive experience in project management and urban mobility.
Caterina Milioto completed her engineering training at McGill University and holds an MBA from the HEC. She is involved with the Association québécoise des transports, the
Association des firmes en génie-conseil and the Women President Organization.
She is a member of the Ordre des ingénieurs du Québec and regularly attends many international conferences and conventions, she is constantly on the lookout for emerging trends and to meet inspiring people who share her vision— making a difference
in society.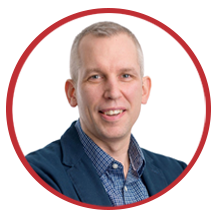 Richard Bush
Panelist
Richard Bush, P.Eng., MBA, PMP, is the President and CEO at Binnie. Richard has served Binnie for over two decades in a variety of capacities, successfully leading teams and projects in Binnie's Municipal, Construction, Transportation, and Project Management Divisions. He now focuses on developing, refining, and implementing Binnie's strategic plan through teamwork and collaboration.
Richard is a P.Eng. in BC, and a certified Project Management Professional (PMP) with the Project Management Institute. He has an MBA from Simon Fraser University, and a master's certificate in Project Management from the University of Victoria. Richard is also the Chair of the Board of Directors for the Association of Consulting Engineering Companies British Columbia (ACEC-BC).
Richard is driven to collaborate and excels at developing lasting partnerships and coordinating a team approach to generate solutions for project challenges. With an equal focus on technical challenges, and assembling the right team to address them, Richard truly embodies Binnie's motto of being the people behind your infrastructure.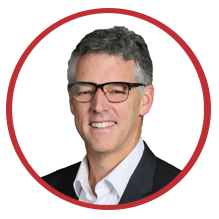 Allan Russell
Moderator
Allan Russell is President and Chief Executive Officer at McElhanney Ltd., a firm that is just 110-years-young and well-known in Western Canada for its award-winning innovations and its dedication to servicing the needs of local communities. With over 1,150 staff, McElhanney is headquartered in Vancouver and has over 30 offices across Canada and in Florida that provide a wide range of engineering, survey, mapping, environmental, and planning services. McElhanney is recognized as a Gold level Best Managed Company in Canada, and was recognized in 2021 as a Top 25 Best Companies in Canada by Glassdoor.
Allan himself has devoted much of his career to inspiring and leading others in their work. He is an award-winning civil engineer with 35 years of experience and is known in his professional community as an experienced project and business manager. Allan has led or sponsored over a dozen major Alternative Project Delivery projects across Western Canada in the past 20 years.
He is also active in the local professional community. He was the former Chair of the Association of Consulting Engineering Companies of British Columbia and a former board member of the national Canadian Association of Consulting Engineering Companies. He currently chairs the ACEC-BC Key Client Advisory Group established in early 2020 at the outset of the Covid 19 pandemic and remains a member of the ACEC National Leaders Conference Steering Committee.

Allan was awarded an Honorary Membership from the Association of Applied Science and Technologist of British Columbia in 2017. Allan received his Institute of Corporate Directors (ICD.D) designation in 2017. And in 2021 Allan was recognized as a Top 25 CEO in Canada by Glassdoor.

He is an avid skier, biker, and hiker, enjoying travel and outdoor activities with his spouse of 35 years and their 3 adult children.


Return to conference registration page